VIDEO: Jae Crowder Drains a Game-Winning 3 to Lift the Grizzlies Over the Nets in Overtime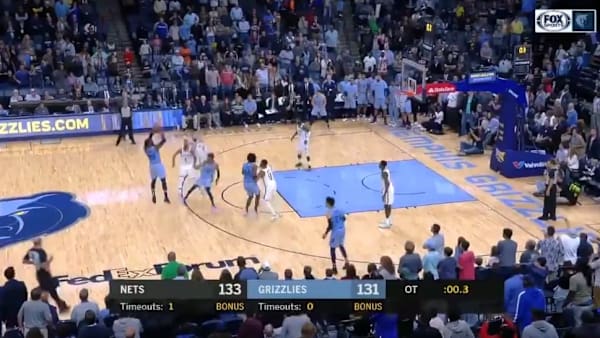 The Brooklyn Nets and Memphis Grizzlies went to overtime after a spectacular sequence from Rookie of the Year candidate Ja Morant, which included a slick finish at the rim and then a block on a last second Kyrie Irving shot. Well, just to drive the dagger even deeper into Nets fans' chests, the game ended in heartbreak for the Nets and absolute jubilation for the Grizzlies as Jae Crowder nailed a game-winning jumper.
Out of everyone on the Grizzlies who got that shot off, it was journeyman Jae Crowder, who up to that point had only three points in the entire game. Well, his next and final three points dropped the Nets to a 1-2 record with their second one-point overtime loss in three games.
Crowder wasn't interested in double OT. Instead, he called game and pulled up from deep to give Memphis its first win of the year.