VIDEO: Hometown Hero Shakur Stevenson Dominates Alberto Guevara With Virtuoso KO in Newark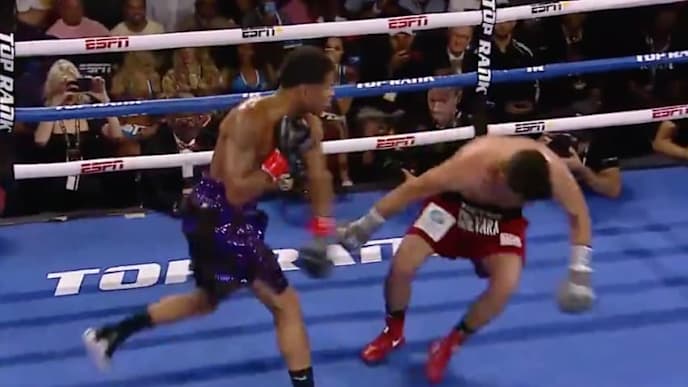 Newark, stand up! Jersey Boy Shakur Stevenson walked into the Prudential Center Saturday evening undefeated, and he's leaving undefeated-- and perfectly positioned for a featherweight title shot. The 126-pound dynamo utterly dictated terms against a shook, overmatched Alberto Guevara, knocking his opponent down numerous times before dropping him in the third round to cap a rampant, pinpoint display.
The knockout win improves the Jersey boy and 2016 Olympic silver medalist to 12-0 for his career. Just a quick glance at the evening's action told you exactly why multiple fighters turned down this fight, leaving Guevara to be the one to absorb the punishment on the occasion.
There are few up-and-comers in all of boxing more exciting than this 22-year-old (you have to be pretty exciting to get pound-for-pound superstar Bud Crawford to accompany you to the ring). It's onward and upward for this tip-top talent.