VIDEO: Highlights of Steph Curry's Longest 3-Pointer Against Every NBA Team Are Incredible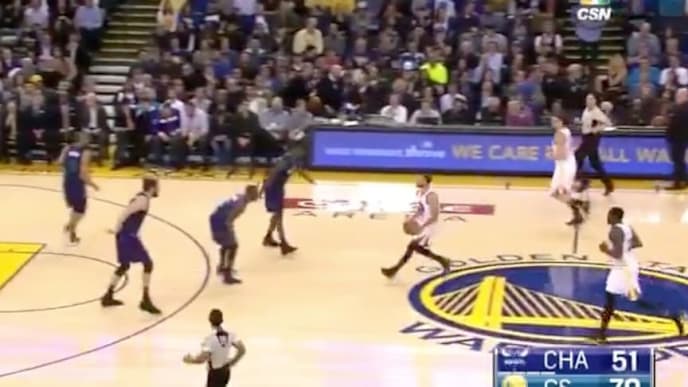 It's no secret Steph Curry's range is the entire gym, but this video shows just how crazy his shots are against every team in the NBA. The highlight clip stitches together the longest three-pointer by Curry against the 29 other teams in the Association (excluding half-court shots, of course). H/T to @antonin_org, who gratefully posted this clip on twitter for all to view.
The video does not include half court shots, which is even more absurd if you think about it.
Most players make a handful of these shots during their career, while Steph has made enough against every other team for someone to create a video of it.
Included in the video is Curry's incredible game-winner against the Oklahoma City Thunder in overtime.
Not only is the shot famous because it won Golden State the game in overtime, but Mike Breen gave it the rare double "bang" after it went it. Breen is known for his calls, but the double bang is in a category all by itself.
Curry is now tasked with leading the Warriors to the playoffs in the post-Durant era. If he keeps making shots like those, it shouldn't be a problem.