VIDEO: Hawk Harrelson Intensifies Cubs-White Sox Series by Talking Trash About Wrigley Field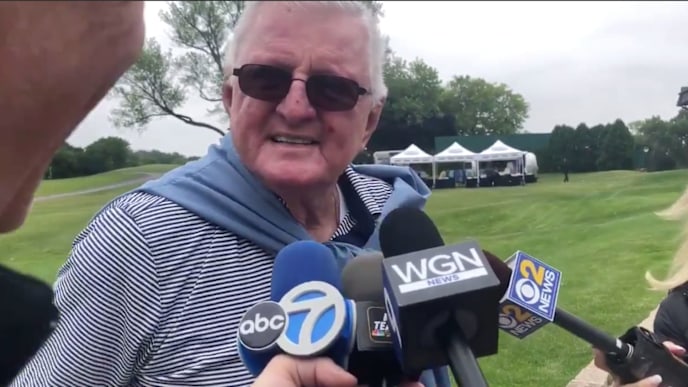 With the Chicago Cubs and Chicago White Sox kicking off a two-game series Tuesday night, the heat of the crosstown is already palpable. And former White Sox general manager and broadcaster Ken "Hawk" Harrelson is adding his own fuel to the fire with some choice words about the Cubbies' famous home, Wrigley Field.
Harrelson didn't mince words about the legendary Cubs venue, saying that Wrigley Field "sucks" for opposing teams. He also mentioned that although the Cubs were a good team and aren't going anywhere, that he is ready to watch the White Sox, "kick their [expletive]."
After an MLB playing career, Harrelson joined the White Sox as a play-by-play announcer for over 30 years (he also spent one season as general manager). During that time, he announced his fair share of games from Wrigley Field as part of this all-Chicago showdown. Now, he wouldn't accept $5,000-$10,000 just to step foot in the Cubs' stadium one more time.
As if Harrelson hadn't just turned the north half of Chicago against him, he also added that he also believes that Red Sox home base Fenway Park "sucks." For both Wrigley and Fenway, Harrelson explained that while they can be great venues for the fans, they are anything but that for visiting teams.
Although we'll likely never hear Hawk Harrelson announce another game, he surely knows how to ignite the crosstown Chicago rivalry like few could ever hope to do. The Cubs and White Sox meet again in July, playing two games at Guaranteed Rate Field in the South Side. Hopefully, we'll get to see Harrelson in the building helping spark the rivalry once again in animated fashion.