Latest NL All-Star Voting Update Still Dominated by Cubs and Dodgers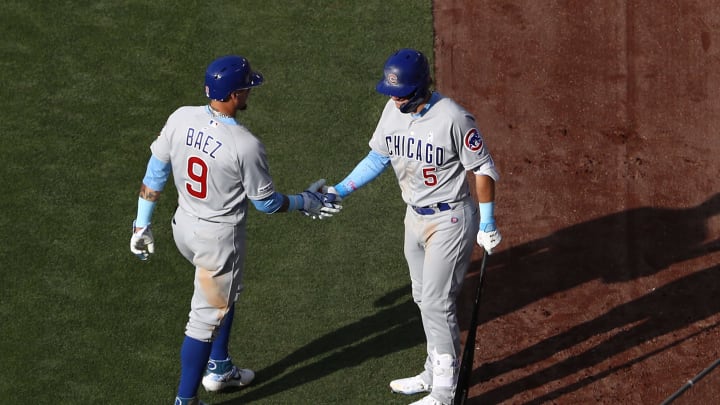 Fans are stuffing the ballot box for their favorite players for this year's MLB All-Star Game, but no team has seen more support than the Chicago Cubs and Los Angeles Dodgers.
To no one's surprise, the two teams continue to dominate the voting in the latest update.
Willson Contreras still leads they way among catchers in the NL, holding the lead over Brian McCann and Yasmani Grandal.
Anthony Rizzo and Max Muncy are both closing in on securing spots on the roster this year as well. Muncy is on the outside looking in at the moment, but there's still plenty of time for that to change.
Kiké Hernandez is gaining momentum in the vote-getting at second base, but he still has a ways to go. At shortstop, Javier Baez leads the way, with Dansby Swanson and Corey Seager both hot on his trail.
At third base, Kris Bryant comes in at second, and Justin Turner ranks fourth. Both of them trail Nolan Arenado for the starting job.
As is expected, MVP front-runner Cody Bellinger leads the way in the outfield. Teammate Joc Pederson, who has quietly had an amazing year as well, ranks seventh.
The Cubs have three players in the top-10 in the outfield. Albert Almora Jr., Jayson Heyward and Kyle Schwarber rank fourth, fifth and eighth respectively in the latest update.
The voting process is a chance for the fans' voices to be heard. It just seems that Cubs and Dodgers fans like to speak a little bit louder.