VIDEO: Fan Runs Onto Field at Diamondbacks Game and Loses Pants Before Security Saves the Day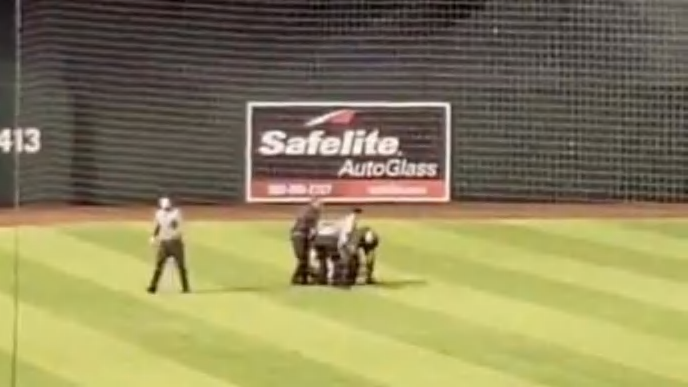 Belts are perhaps the most underrated of today's accessories. While we would by no means recommend running onto the field during an MLB game, you ought to at least wear a belt should you plan on doing so. In the middle of the Diamondbacks-Brewers game, one fan learned this lesson the hard way.
Yes, this is the tail end of the event, but the entire motion picture is well worth your time once it becomes available to the public. The pictures will do for now.
Not all heroes wear capes...or belts for that matter.