VIDEO: Edmen Shahbazyan Knocks Out Brad Tavares With Brutal Kick to the Head in 1st Round at UFC 244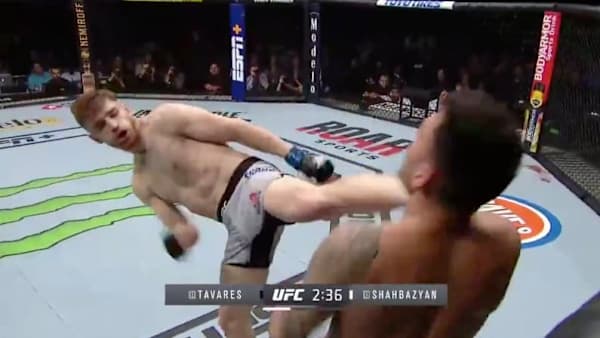 Well, this fight, much like the one before it, didn't make it far into the first round. Madison Square Garden is playing host to UFC 244, and one of the preliminary fights featured Edmen Shahbazyan and Brad Tavares. Well, Shahbazyan made quick work of his opponent in the first round, needing just moments to take Tavares to the floor, before knocking him out with a lethal kick to the face just 25 seconds into the bout.
The 21-year-old American improved to 11-0-0 in his UFC career with the swift downing of Tavares, as the 13th ranked middleweight fighter looks to move up the boards.