VIDEO: Jairzinho Rozenstruik Knocks Out Andrei Arlovski Just Seconds into 1st Round at UFC 244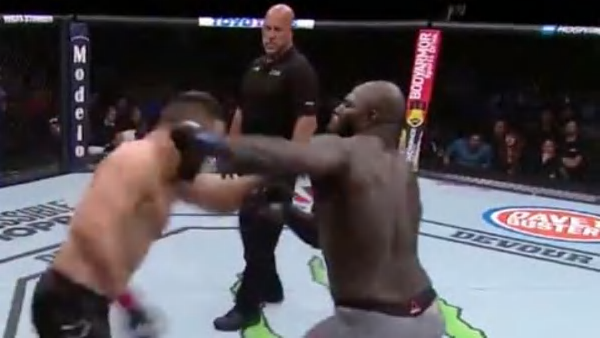 Tonight's UFC 244 is being held at Madison Square Garden in the heart of New York City, and fans are being treated to some spectacular fights, although this one in particular didn't even last 30 seconds into the first round. Jair Rozenstruik knocked out Andrei Arlovski with a tight left hook and the fight was over before it really even started. As anticlimactic as it may be, Rozenstruik served as the epitome of efficiency within the world of UFC, and displayed just how strong he is with his vicious blows to Arlovski.
The Suriname native looks like he has bowling balls for hands, and that knockout punch didn't even look like it had too much behind it. Obviously, it did, and Rozenstruik won by KO/TKO just 29 seconds into the first round.
At least this was just an undercard to the main fight of the night, with Jorge Masvidal facing off against Nate Diaz in what's sure to leave both of their faces bloodied.