VIDEO: Draymond Green, DeMarcus Cousins and John Wall Join Random Pickup Game in the Bahamas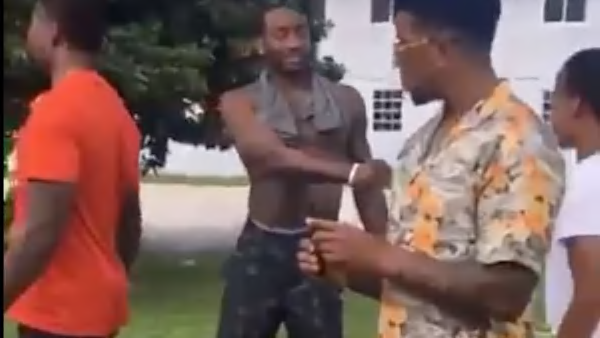 A group of NBA superstars made an appearance at a neighborhood pickup game in Nassau, Bahamas on Thursday, and were having plenty of fun with it. Draymond Green, DeMarcus Cousins, John Wall and Eric Bledsoe all appear to be in vacation mode, rocking a variety of flip flops, sunglasses and swim trunks.
Lakers center DeMarcus Cousins is seen in the video knocking down a handful of step-back treys over a local. The video then pans to his fellow Kentucky alumni John Wall and Eric Bledsoe, and former Warriors teammate Draymond Green, who are all loving it.
Green signed a $100 million extension with the Warriors on Saturday, so it's nice to see the former Defensive Player of the Year relaxing and enjoying himself.
It's safe to say Cousins' decision to leave the Warriors for a team that's expected to be a Western Conference contender in the Lakers doesn't seem to be affecting his relationship with Green.