VIDEO: Donovan Mitchell Recorded Gregg Popovich Balling Out at Team USA Practice and It's Great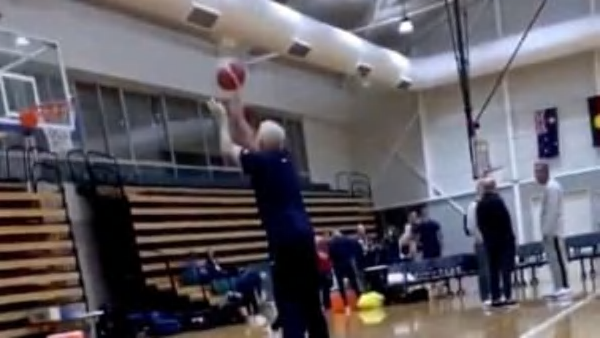 It's no secret Gregg Popovich knows how to draw up plays to get his players buckets. Pop is arguably the greatest coach in NBA history.
But, who knew Pop could still get buckets himself? Thanks to Donovan Mitchell at Team USA practice, we all do now.
Pop's still got it. The handles are ridiculous, the pull up is smooth and the footwork is impeccable. Even if its a bit slow, no chance James Harden can stay in front of Pop with those moves.
Pop has been at the helm of Team USA for years now, leading them to countless titles and medals. But, never has Pop had as many superstars defer participation to focus on their NBA seasons.
There's still no question he gets the most out of these guys, but if one more player drops out, Pop might need to come out of retirement and lace 'em up for Team USA himself.