VIDEO: Dodgers' Dustin May's Windup Set to the Oompa Loompa Song is the Best Thing You'll See Today We don't want to insult the Twitter ace that is Rob "Pitching Ninja" Friedman by assuming he has too much time on his hands, but this is as close as we'll come. While the account typically focuses on filthy pitches and keen insights on mechanics and command, the Ninja released a different kind of video Tuesday night-- Dodgers pitcher Dustin May's windup set to the Oompa Loompa song from "Willy Wonka and the Chocolate Factory." It's just a two-second GIF on repeat, so good luck escaping this mental maze.
If you didn't watch that at least five times in a row, you're lying. It's tantalizing, and an expression of just how unusual #Gingergaard's mound antics are in his young Dodger career.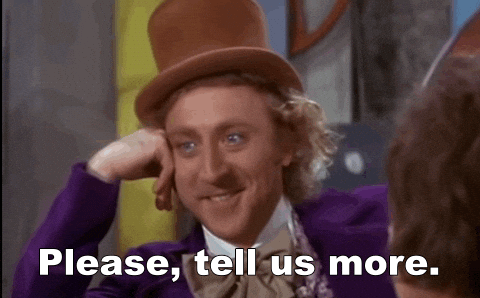 May had been one of LA's top prospects upon his call-up, and he's quickly proving he belongs in the bigs. In 17 innings this season, he has an ERA of 2.65, although he's given up a hit per inning.
The man's stuff is filthy, and although his flaming red mane might remind us of one or more characters from Willy Wonka and the Chocolate Factory. Here's a refresher course:
In the case of May, the Dodgers might've found their Golden Ticket.