VIDEO: Darko Stosic Somehow Surprised After Kennedy Nzechukwu Decision Despite Multiple Crotch Shots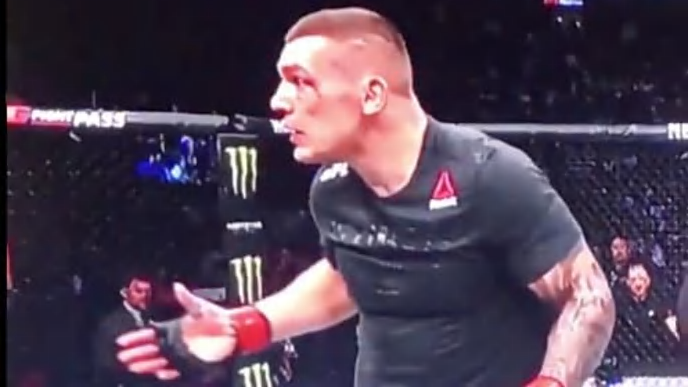 We don't know what else to tell Darko Stosic. If you shoot below the belt, you have to learn to deal with the consequences. After Stosic was docked twice for hitting a...delicate area against Kennedy Nzechukwu, he acted as though he was surprised by the decision to declare Nzechukwu the winner. Really, man?
UFC Newark is off to a flying start, but this surely won't be the last "controversial" decision on the night. After the fight, Stosic did admit he thought he lost due to the point reductions, which...duh.
In the most obvious statement of the day, MMA is a physical sport, leading to gruesome injuries. Watching UFC is not for those with a weak stomach. Yet, there are still boundaries, which Stosic continued to stretch but not to his own benefit.