VIDEO: Carson Wentz Posts Video Thanking Eagles and Fans After Agreeing to Contract Extension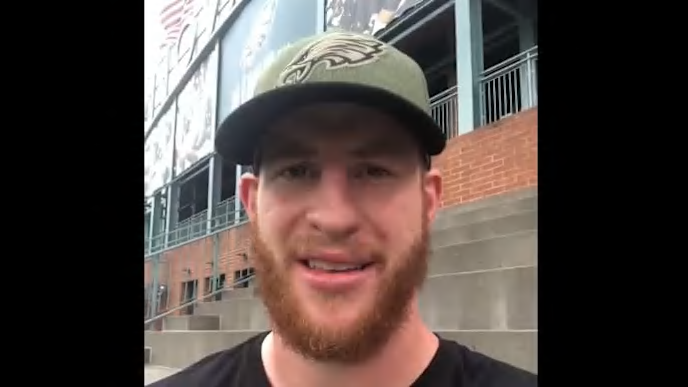 Carson Wentz is a man with a lot to prove coming into 2019. After sustaining multiple significant injuries so early in his career, he has just one full season to his name and was not a factor in either of the last two Eagles playoff runs, including their race to the Super Bowl LII title. Nevertheless, the team gave him a four-year extension through 2024 on Thursday worth a heck of a lot of money. The quarterback was very appreciative of the team that invested so much in him, and made sure to demonstrate his gratitude in a video posted to Twitter.
Wentz appears to be confident and ready to hit the ground running heading into the new NFL season. Hopefully, this contract extension keeps Wentz in the right state of mind going forward and gives him all the motivation he needs to lead his team for years to come.