VIDEO: Astros Crowd Gives Roaring Ovation to David Ortiz Ahead of ALCS Game 1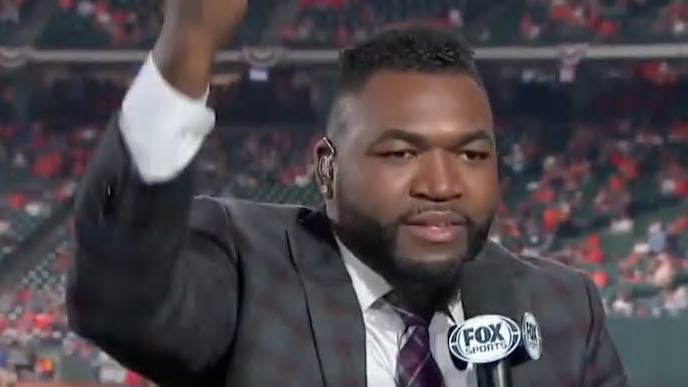 It's so great to have David Ortiz back where he belongs -- amongst FOX's crew of baseball analysts dissecting postseason action. As expected, Big Papi was in Houston on Saturday night with the rest of the bunch ahead of Game 1 of the ALCS between the Astros and Yankees. Prior to the game's first pitch, the rambunctious Minute Maid Park crowd displayed an abundance of class by giving the MLB legend a thunderous ovation when his face appeared on the Jumbotron.
You really just love to see it.
A few months ago, Ortiz was undergoing surgeries to treat a gunshot wound that he suffered in his native Dominican Republic. Fast forward to October and he's back in the booth.
The Astros crowd showed him the warm welcome he deserves. But despite their warm welcome, Ortiz predicted the Yankees to take Game 1 on the road. While he appreciated the "Papi" chants, Ortiz didn't let it sway his prediction.