VIDEO: David Ortiz Returns to FOX Pregame Show Before Astros-Rays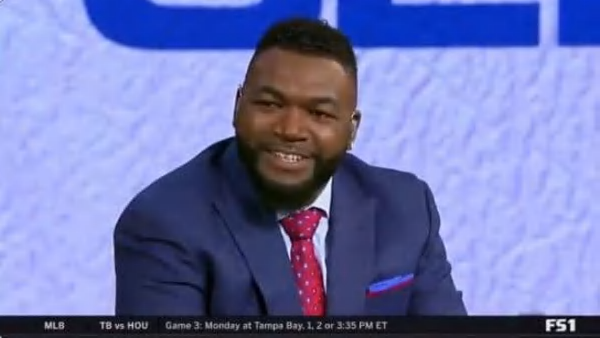 I'm not crying, you're crying! Boston Red Sox legend David Ortiz, who was shot in his native Dominican Republic back in June, returned to the FOX Sports pregame set before Game 1 of the ALDS between the Houston Astros and Tampa Bay Rays, about a month after his first public appearance at Fenway Park.
I know these guys wear makeup and they wouldn't let anyone go on TV looking subpar, but for someone who was shot less than four months ago, Ortiz looks phenomenal.
It's great to see Big Papi back on TV doing his thing. It would've been weird seeing just A-Rod and Frank Thomas on that pregame set throughout the postseason without Ortiz. Plus, without our Big Papi, who else would give A-Rod such a supreme bear hug? The type of content we never knew we needed.
We can't wait to see an entire October of Papi's takes on the horizon.