VIDEO: Adeiny Hechavarria Unleashes Savage Bat Flip on 3-Run Homer Against Tigers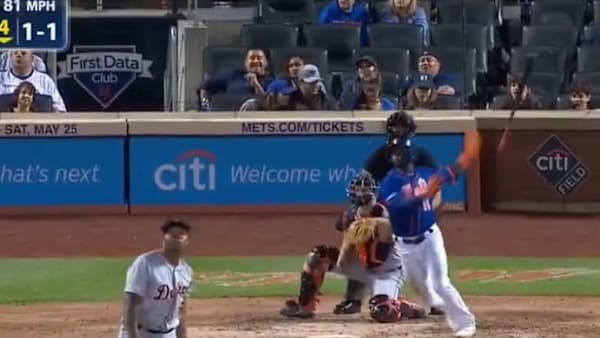 The Mets just seem to have incredible luck with finding veteran major leaguers to plug into their swiss cheese roster decimated by injuries. Add SS Adeiny Hechavarria to that list tonight, as he demolished a three run bomb that directly preceded an epic bat flip.
Who knows where that bat might've gone after the home run. The moon doesn't seem to be too out of the realm of possibility considering the video never shows its final destination.