VIDEO: 76ers' Mike Scott Seen Fighting Eagles Fans While Wearing Redskins Jersey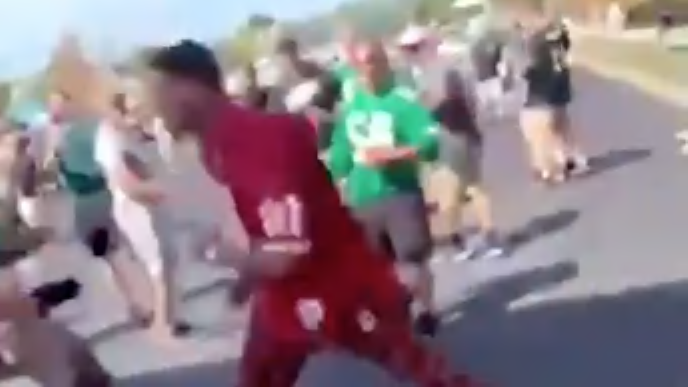 You might've thought that Mike Scott was just another piece that the Sixers acquired in the Tobias Harris blockbuster trade, but he quickly established himself as a fan favorite in the City of Brotherly Love. However, the 31-year-old forward might have squandered every once of that love he managed to obtain in a truly bizarre scene that formulated on Sunday. Check out Scott, a renowned Washington Redskins fan, throwing punches at Eagles fans during a brief melee prior to Week 1's NFC East showdown.
Only in Philly would a fan be audacious enough to square up against a 6-foot-7, 237-pound human being. Let's just hope that nobody was seriously injured during the fight.
As for Scott, well, he definitely has some explaining to do.