VIDEO: 1st Game With Robot Umps a Roaring Success in Atlantic League All-Star Matchup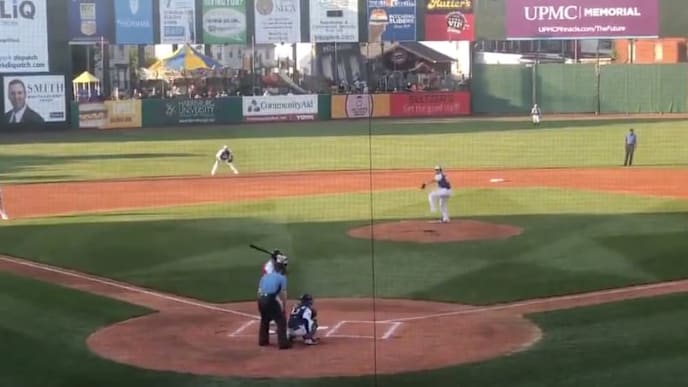 The long-awaited arrival of robot umpires has officially come, as the technology was debuted during the Atlantic League All-Star game Wednesday night. The system, which uses TrackMan technology, was a success, as the umpire was relayed the balls and strikes calls through his iPhone.
The calls went relatively well, and will be seen throughout the Atlantic League for the next three years, the test time determined by the MLB. The program used player data to formulate a strike zone for each hitter, but due to the lack of information that was on hand for some of the hitters, a generic, 6-foot-2 strike zone was implemented.
If the technology remains successful, it will surely be implemented into the MLB, as the complaints continue to grow based on the large amounts of missed strike calls in baseball. Fans are becoming prevalent to the inconsistency of umpires and are demanding change, and the debut of automated umpires is the first step for a technologically advanced MLB.