University of North Carolina Covers up Controversial Plaque at Kenan Stadium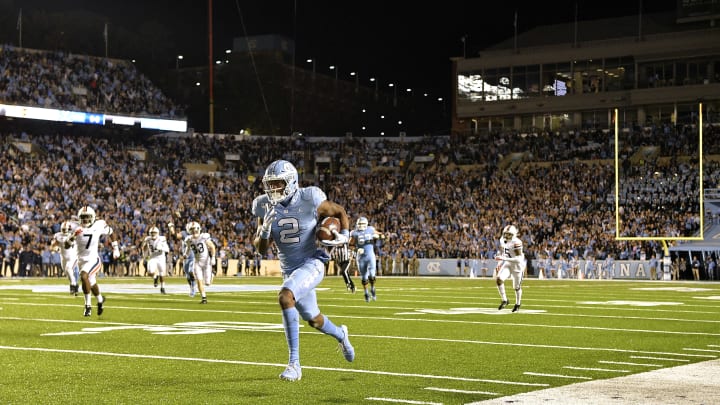 After promising they'd deemphasize the presence of a lightning rod figure on campus, UNC has begun to make strides in that direction.
As of Thursday, the University of North Carolina has used a temporary school logo to cover up a plaque dedicated to William Rand Kenan Sr., who was a leader of a white supremacist group that was responsible for the Wilmington Insurrection in 1898.
UNC has been under scrutiny for having named many of their on-campus buildings after individuals connected to white supremacy, including (by proxy of fatherhood) Kenan Stadium, the team's football facility.
The school has stated that they plan to instead honor William R. Kenan Jr. with the stadium, who originally donated the money to build Kenan Memorial Stadium, and was the son of the supremacist leader.
This is a step in the right direction for UNC, but there is still much to be done. They must do more than simply cover a single plaque.
Some students are beginning to grow impatient with the university's lack of more permanent changes.
UNC students and community members have expressed their displeasure regarding this situation, and the school has done very little to address this issue beyond the plaque placement.
Re-branding an iconic college football venue isn't an easy task and likely would take a considerable amount of resources, but it needs to become a bigger priority than it has been.