UFC's Decision to Stop BMF Title Between Jorge Masvidal and Nate Diaz is Absolutely Absurd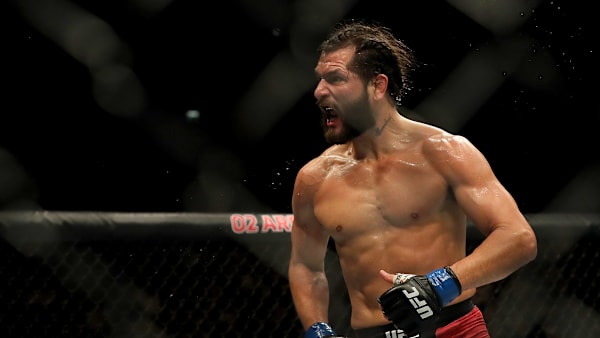 Jorge Masvidal doesn't like to leave the ring with his opponent conscious, and despite a TKO victory, the 34-year-old has to feel at least a little disappointed with the controversial ending to his self-coined BMF title against Nate Diaz.
The fight was called, of course, due to a cut above Diaz's right eye, which was evidently re-opened at some point in the third round. The UFC's doctor felt the fight needed to be stopped, and therefore declared Masvidal the winner at the beginning of the fourth round.
The MSG crowd wasn't happy with the premature decision, either. The first three rounds of this fight were an absolute thrill, with Masvidal delivering several brutal shots in the first two rounds, and Diaz recovering in the third. Yet, Diaz's reluctance to protect himself came back to bite him come the fourth.
The immediate calls for a rematch, potentially in Las Vegas, only added to the controversy surrounding the finish.
Masvidal's explosiveness and endurance were incredibly impressive, and the decision surely wasn't his fault despite the crowd's initial reaction. Had the bout gone the distance, there's no telling whether or not Diaz would have kept making strides, or if Masvidal's overwhelming power and speed would've eventually been too much to handle.
Nonetheless, another fight between these two is now necessary, even if it seems temporarily forced due to the actions of a so-called medical professional.