TSN Analyst Says 6 Players Currently Lead Wide Open 2020 NHL Draft Field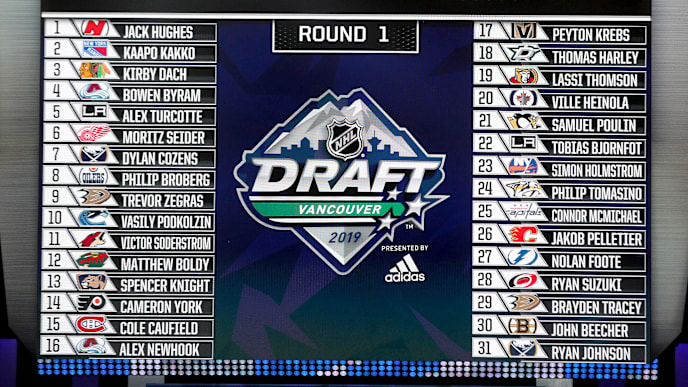 According to TSN's Craig Button, the 2020 NHL Draft could be a free-for-all. At the moment, there are at least six players with first-overall potential.
These six hail from four different junior leagues around the world. The QMJHL, OHL, MHL and Swedish SuperElit league could all potentially see their top players go first at next year's draft in Montreal.
Obviously a lot can change in between now and the draft. First, some of these players could see a drop in value based on underperforming in their upcoming seasons. Next, depending on the order of next year's draft some of them might not be a priority for specific teams based on their position.
Out of those top six, all are forwards except for one. Yaroslav Askarov is the highest-ranked netminder out of the 2020 draft class. However, since most teams hold off on drafting goaltenders that early in the draft, he could see his stock go way down from Button's predictions.
In a majority of 2020 NHL mock drafts, Alexis Lafreniere of Rimouski in the QMJHL is the heavily favored player to be taken first. The 6-1 winger put up 105 points last year, earning him the Michel Briere Trophy for the league's most valuable player.
Only time will tell how accurate Button's predictions are. Although any of these six players could theoretically be taken with the first pick, Lafreniere seems to be the consensus favorite.