Donald Trump Played Golf With the Nationals and People Aren't Too Happy About it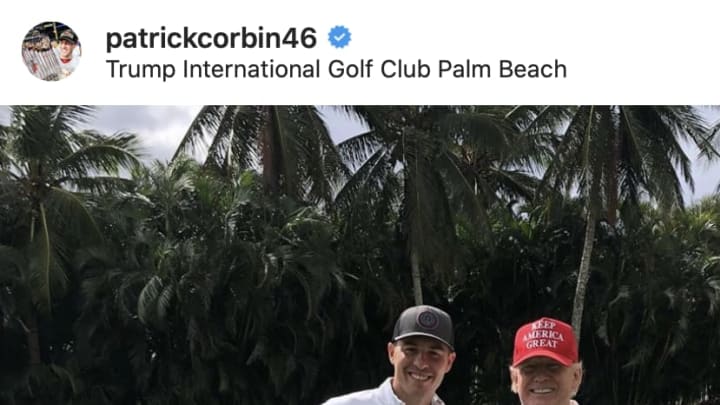 The Washington Nationals' trip the White House back in November apparently included plans to play a round of golf with President Donald Trump.
As a new Patrick Corbin Instagram post indicates, a number of Nationals played 18 holes with Trump over the weekend. Unsurprisingly, the POTUS was heavily scorned for his day on the links while the evolving coronavirus epidemic consumes the global dialog.
Those who participated in the relaxing day at Trump International Golf Club in South Florida were first baseman Ryan Zimmerman, shortstop Trea Turner, reliever Daniel Hudson, and catcher Kurt Suzuki.
You may be thinking, how were the Nationals were able to visit the president with the team in the middle of Spring Training? As it turns out, Trump owns a golf club less than 30 minutes from the team's facilities in West Palm Beach.
Perhaps one could make the argument that Trump should have cancelled his plans with the World Series champions and showed more of an interest in the coronavirus, but you didn't come here to read about politics.
We'll let somebody else tackle that sensitive topic.