Travis Frederick Surprisingly Retires From NFL at 29 in Major Hit to Cowboys Offense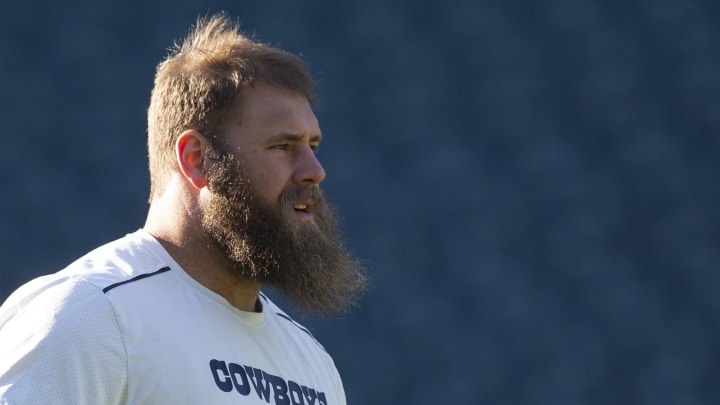 Dallas Cowboys center Travis Frederick / Mitchell Leff/Getty Images
The Dallas Cowboys offseason just got significantly worse.
While the Cowboys suffered a significant loss after Byron Jones signed with the Miami Dolphins, that pales in comparison to the news Jerry Jones and Co. just received courtesy of 29-year-old Pro Bowl center Travis Frederick.
Frederick, a staple on the Cowboys offensive line since 2013, has retired from the NFL.
Frederick is just the latest in a suddenly long line of NFL players leaving the game in their prime. The five-time Pro Bowler has reportedly been mulling such a decision all offseason, and is actually doing the Cowboys a favor by announcing such news before the NFL Draft, as Dallas will have time to find a replacement, even if he isn't nearly as effective as Frederick.
Frederick missed the entirely of the 2018 season after dealing with Guillan-Barre Syndrome. While he did return in 2019 and made the Pro Bowl the injury took a significant toll on him as the season wore on. Despite his success on the gridiron, Frederick is putting his personal life and his family first, which is surely something all Cowboys fans can understand.
Dallas' offensive line remains one of the best in the NFL even without Frederick, but don't let the lingo of Jerry Jones or Cowboys' management fool you -- this is a major hit.