Tom Brady Threw 4 Practice Picks by 10:30 AM Monday and He's Definitely Done This Time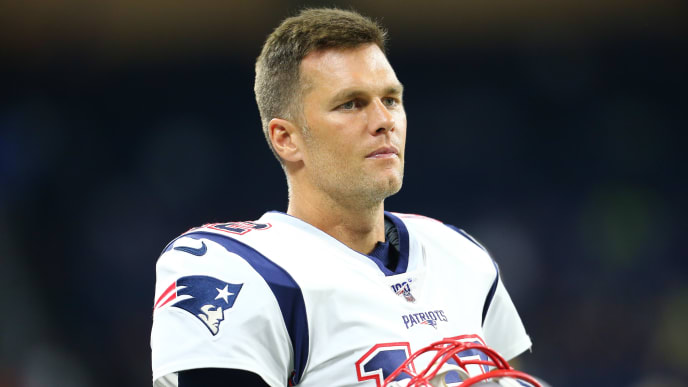 After years and years of Max Kellerman's cliff prediction being proven so horrifically wrong, it seems as though time might finally be catching up with Tom Brady.
Maybe? At least a little?
The 42-year-old quarterback threw four interceptions in 7-on-7 practices on Monday, including picks on back-to-back plays, proving that he's definitely cooked this time around. Gotta be.
Sure, people say it every year, but four interceptions before 10:30 a.m.? That's rough, even for practice.
New England's secondary may be talented, but outside of veterans like Stephon Gilmore and Devin McCourty, it's still very much unproven. Brady shouldn't have much trouble picking them apart.
Unless, of course, he were to be done. Which he is.
Brady is entering uncharted territory this year. Few players have ever been able to play at an elite level deep into their 40s. Sure, he's managed to continue his run of dominance for the past two years, but it's by no means out of the realm of possibility that it may be coming to an abrupt end.
It's a good thing they drafted Jarrett Stidham in the fourth round this year! At least they have some sort of insurance policy that isn't named Brian Hoyer.
For the fans in New England, all good things must come to an end. Brady and the Patriots aren't exempt from that.
This, however, is much like the third preseason game: utterly meaningless.