There's Somehow Interest in JA Happ on the Trade Market and Yankees Should Pull the Trigger ASAP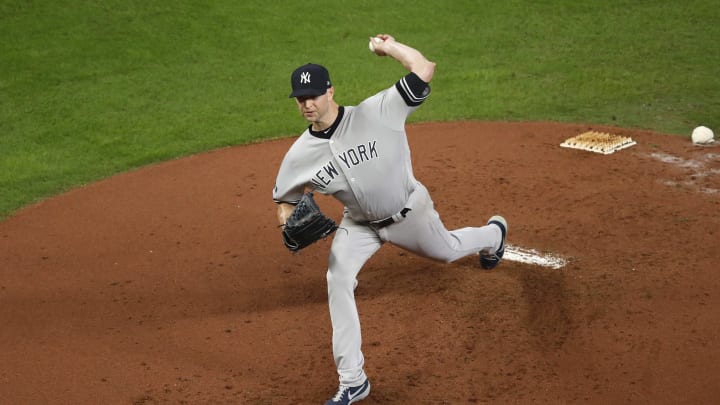 After an abysmal season for New York Yankees pitcher J.A. Happ, it's looking like he may not be on the Bronx come 2020.
Happ is reportedly the subject of trade interest from other MLB teams -- to the surprise of many Yankee fans -- and the team needs to pounce on the opportunity to ship him out of town.
The left-hander reportedly has interest from National League teams and one of his former employers, the Toronto Blue Jays, with whom he played from 2012-2014 and 2016-2017.
Though a fine starter for much of his career, Happ weakened the Yankee rotation this past season with a 4.91 ERA and 34 home runs allowed in just 30 starts. Then he only pitched 3.2 innings of combined relief throughout the playoffs and gave up a walk-off homer to Carlos Correa in Game 2 of the ALCS.
The Yankees would, frankly, be lucky to get rid of his contract (let alone anything in exchange for him). Besides his poor performance this season, Happ's drawbacks include his age (37) and the fact he is under contract through 2020 with an option for 2021, putting the Yankees potentially on the hook for $34 million combined over the next two years.
With the Yankees hoping to sign Gerrit Cole, among others, getting another team to take on Happ's contract would be a nice gift this holiday season.