The Patriots Are Everything That's Wrong With the World if They Play Antonio Brown on Sunday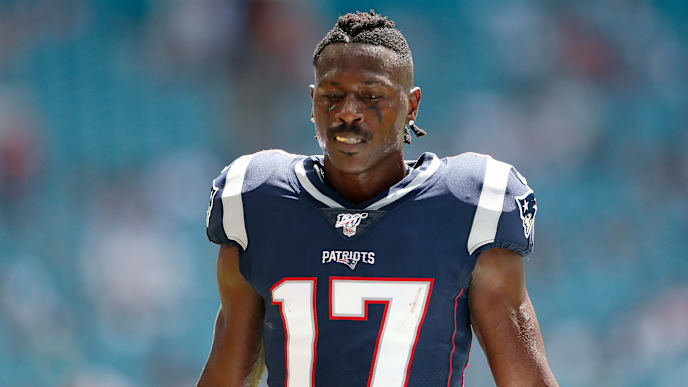 Enough is enough. Acquiring him after his childish behavior to force his way out of Oakland was one thing, but letting Antonio Brown take the field Sunday against the New York Jets would be moral malpractice at its finest.
In wake of the latest allegations, the New England Patriots need to leave AB behind for their Week 3 matchup and look themselves in the mirror. This can't continue to go on.
Yet another accuser regarding a completely different situation. No, Brown has not been charged with anything, but holding onto that argument is among the most weak-minded approaches to such a situation. How many more accusers need to come forward?
These things don't just happen. Accusers don't band together to team up against someone. This many don't file multiple lawsuits for petty reasons. Brown is clearly a troubled individual not fit to be an influential athlete on the biggest stage with the league's best team.
This decision is easy. The Patriots already have the best team without Brown. For once, they can set a positive example and at the very least make AB inactive for the game. Don't release him yet until it's possible to void the guarantees, that's OK, but keep him off the field until all of this legal trouble inevitably comes to a head.
No, Antonio Brown isn't officially guilty of anything yet, but the magnitude of these accusations clearly suggest he's not an upstanding citizen worthy of being repeatedly rewarded.