Texas Statement Denies LSU's Claim That Visitor Locker Room Had No Air Conditioning Saturday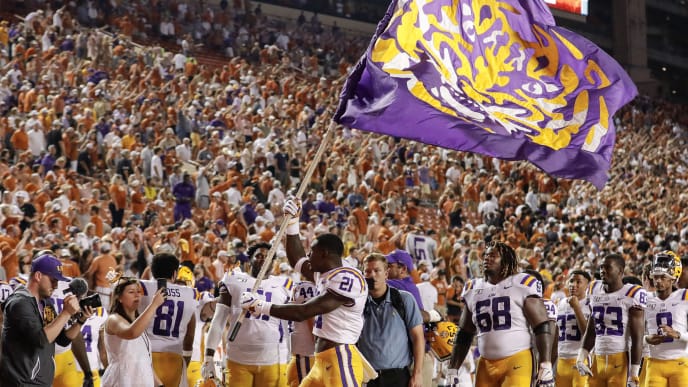 The drama just doesn't stop between LSU and Texas.
The Tigers knocked off the Longhorns by a score of 45-38 in a highly anticipated matchup Saturday in Austin; however, many fans noticed that there were a ton of LSU defensive players who were cramping up and holding up the game when Texas had the ball.
After the game, LSU coach Ed Orgeron accused Texas of not having proper air conditioning in the visitors' locker room, a claim that certainly would not shine a good light on the Texas athletic department if true.
Well, Texas athletic director Chris Del Conte released a statement Monday evening refuting Coach O's claims straight away.
Texas fans were not happy about the fact that LSU players were seemingly stalling at various portions of the game and stopping the Horns' momentum. Ultimately, the Tigers won the game anyway, so Del Conte's explanation isn't likely to calm many tempers.
At least Kenan Jones had enough energy at the end of the game to plant the LSU flag right in the middle of the Longhorns' logo at midfield. That definitely had to give Texas an added sting to the feeling of losing a major primetime game.