Tennessee Paid Georgia State Absurd Amount of Money to Beat Them in Their House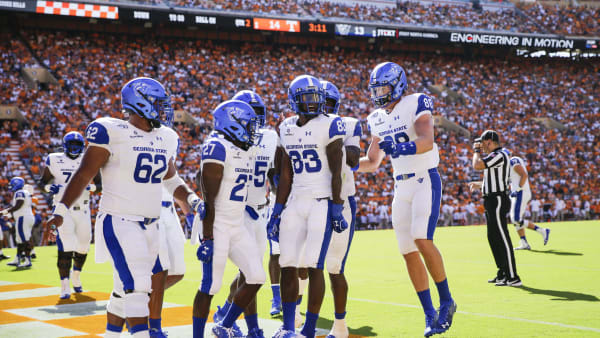 A day after Georgia State's stunning upset of Tennessee in Neyland Stadium, the coverage isn't getting any more favorable for the Vols.
Not only did Tennessee fail to show up against a team which went 2-10 in 2018, they also paid a hefty sum to lose perhaps the most embarrassing result in school history.
The Panthers, whose program just barely existed a decade ago, earned a school-altering victory over a down Tennessee team which, while far from the six-time National Champs of old, remains one of the pillars of the SEC.
Power-5 programs paying FCS and Group-of-5 teams to travel to their stadium for a likely butt-whooping is nothing new. Hell, Penn State doled out $1.45 million to Idaho just to lose by 72 in Happy Valley. Yet, the Vols actually falling victim to GSU makes it all the more funny.
Jeremy Pruitt and Co. still have a long way to go in re-establishing Tennessee as a national power, and now their wallets are hurting as well.