Space Jam 2 Hired a Stunt Double for LeBron James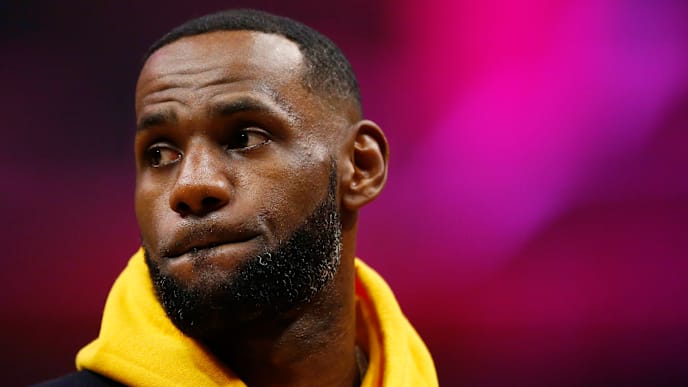 The new NBA season is still two months away, but LeBron James is already implementing load management into his routine.
A press release has revealed the Los Angeles Lakers star's stunt double for "Space Jam 2": actor Sheldon Bailey, who has appeared on Nickelodeon shows and some of the NBA 2K video games.
Bailey may look the part as a 6-foot-6 former professional basketball player, but whether he has the ability to mimic the King's physical mannerisms is yet to be seen.
Missing the NBA Playoffs for the first time since 2005 and sitting out the FIBA World Cup has given LeBron a whole lot of time to recover. As a 34-year-old with almost 1,200 games under his belt, he needs all the rest he can get.
There hasn't been any footage from the film just yet, but LeBron did give a sneak peek of the new Tune Squad uniforms on his Instagram. With James getting shots up on set, do you think we could see some pickup games between co-stars like Anthony Davis, Damian Lillard and Diana Taurasi?
Let's hope so, because we're still a ways away from the 2019-20 season and itching for some hoops. Your move, Warner Bros.