Shooting at Raptors Championship Parade in Toronto Leaves 2 People Injured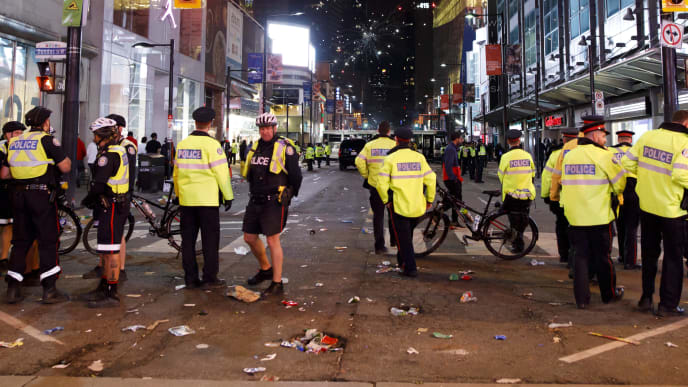 The Toronto Raptors are celebrating the first NBA Championship in the history of the franchise with a parade on Monday, but the event is in the process of being overshadowed by a senseless act of violence.
There's been a shooting and the Toronto PD have provided an update:
This was the first report of the incident:
Crowds were seen running from the area where the gunshots were fired and the speeches were interrupted to let everyone know what was going on.
You can see crowds disperse in a hurry in the video below:
The streets of Toronto have been flooded all day with what looked like the entire city celebrating the Raptors' NBA Finals victory over the Warriors, but it looks like the day might get cut short.
Stay tuned for more updates as they're made available.