Rays and Astros Reportedly Offered More Talent to Mariners Than Yankees for Edwin Encarnacion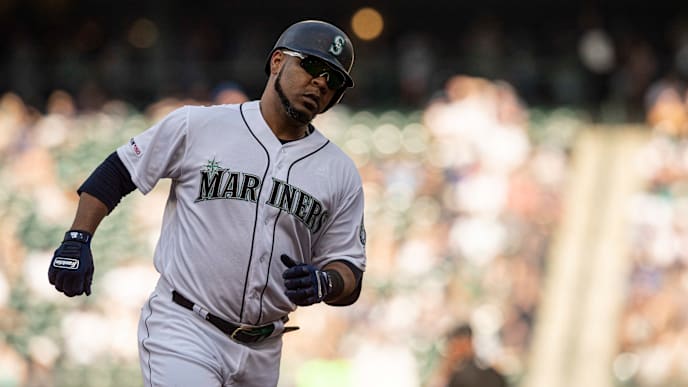 Edwin Encarnacion and his parrot are soon going to be rounding the basepaths at Yankee Stadium in the Bronx.
After acquiring the veteran slugger from the Seattle Mariners in exchange for pitching prospect Juan Then, the Yankees will now feature a lineup with Gary Sanchez, Aaron Judge, Giancarlo Stanton and Encarnacion when healthy, a devastatingly quadruple-threat that any pitching staff will have trouble bringing down. However, "EE" didn't have to end up in New York.
With Seattle in full-on rebuild mode, they are primarily interested in dumping salary rather than acquiring premier talent. They used that same strategy when trading Jay Bruce to Philadelphia earlier this month, making the Phillies absorb more money and in return, taking lesser-regarded infield prospect Jake Scheiner.
Encarnacion batted .241 with 21 home runs and an .888 OPS in 65 games played with the Mariners in 2019. Those kind of numbers could have easily boosted the Rays and Astros' lineups despite their already incredible talent and deep farm systems. Once again, however, the big market Yankees flexed their money muscles to out-do the more talent rich but smaller market Tampa Bay and Houston organizations.
Perhaps we should ask why the Yankees opted to trade for EE and not signed Dallas Keuchel, who could've given the struggling rotation a boost. Given the Yankees farm system and dedication to winning now, there's more to come on that front.