Ranking the Worst Moves of the MLB Offseason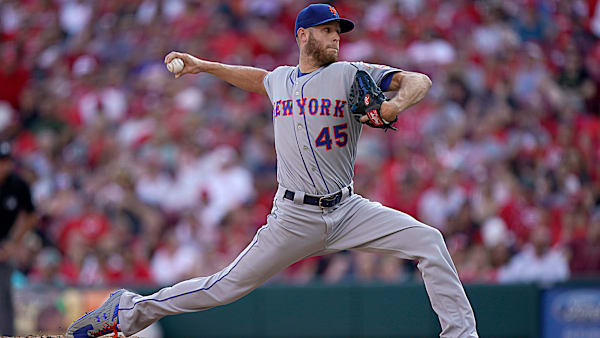 The MLB offseason is the time for prospective contenders to either strike it rich with some big-name free agents like Gerrit Cole and Anthony Rendon or make some quality under-the-radar moves like the additions of Nomar Mazara and Edwin Encarnacion, just to name a few, in Chicago. These five moves, however, are on the total other side of the spectrum, as they didn't make a ton of sense when they first went down and might not as the 2020 season kicks into gear.
6.

The Rays Trading Tommy Pham
Pham is an automatic 20 home run, 20 steals guy who plays excellent defense, which should make him feel right at home with the analytical Rays. Still, a Tampa Bay team ready to make the playoffs traded Pham in exchange for a slugger that has limited defensive value in Hunter Renfroe and a prospect in Xavier Edwards who is years away from seeing the pros. It's safe to say that Blake Snell, like most Rays fans, was not thrilled.
5.

Drew Pomeranz to the Padres
Pomeranz posted a 6.08 ERA in his final season as a Red Sox starter in 2018, and his ERA was almost north of 6.00 with the Giants before they traded him too Milwaukee. But he somehow over-performed as a Brewer and was given a four-year deal to come to San Diego, which sounds more like starter money and not left-handed reliever money. The Padres need pitching, yes, but this is the wrong way to go about it.
4.

White Sox Giving Dallas Keuchel $55 Million
Keuchel posted a 3.75 ERA in 19 games as an Atlanta Brave last season. Above average, sure, but not worth the $18 million per year that the White Sox dished out (three years, $55.5 million). Keuchel has kept his ERA under 3.00 just once in the last four years and is going to be counted on, along with Lucas Giolito, to carry a rotation that still needs some beefing up. This contract could go sideways very quickly.
3.

Phillies Breaking the Bank for Zack Wheeler
Wheeler has been a solid pitcher for the last two years, but his 2019 was much worse than his 2018, as his ERA was north of 4.00 for most of the year until a late surge when the Mets were out of it reduced it to 3.96. Even with that, the Phillies overpaid for the right-hander, giving him $118 million to join Aaron Nola at the top of that rotation. Wheeler might have gotten paid and stayed in the NL East, but he could flop under the heightened expectations placed on him in Philadelphia. While he's still only 29 and has plenty of upside, a career 3.77 ERA across 126 starts (since making his MLB debut in 2013!) just isn't a big enough body of work to justify this.
2.

The Indians Trading Corey Kluber
We literally had to do double takes when we found out that Kluber, who, from 2014-2018, put up a 2.85 ERA and won two Cy Young awards, was traded to the Rangers for spare parts. Delino DeShields is a bench bat that can offer speed and flame-throwing righty Emmanuel Clase looks promising. However, giving up a pitcher of Kluber's caliber, now back and recovered from the injury that impacted his 2019 season, for this package is almost conduct unbecoming of a general manager Mike Chernoff.
1.

Cubs Literally Spending $0 and Making No Trades
ZERO. DOLLARS. This team missed the playoffs in 2019 with a largely healthy and competent roster and followed that up in the offseason (thus far) by no spending a DIME or making a single trade despite all the rumblings about Kris Bryant, Kyle Schwarber and Willson Contreras. You might forget that pitchers and catchers will report to Spring Training in just six weeks, so the fact the Cubs got absolutely nothing done this deep into the offseason either suggests they're totally incompetent or trust rookie manager David Ross to completely revamp the culture in the clubhouse. Either way, neither seem to be surefire guarantees.