Rams and Chargers New Stadium Nearing Deal for Naming Rights
By Brian Cass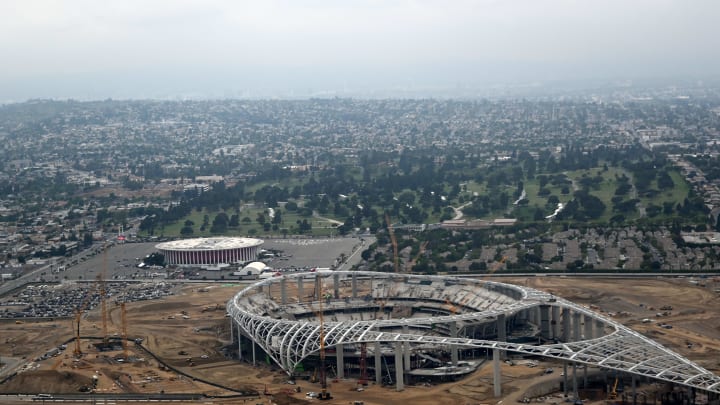 US-NFL-RAMS-STADIUM / DANIEL SLIM
The new NFL Stadium for both the Los Angeles Rams and Chargers is still under construction, with the opening date set for the 2020 season.
But it appears that the stadium is nearing a deal for its naming rights, with SoFi leading the way to place their brand on the naming rights.
SoFi, formally known as Social Finance Inc., is a San Francisco-based company that provides student loan refinancing, mortgages and personal loans.
Reports haven't specified how much would be paid for the naming rights yet, though they expect the sum to be in the ball park of $20 million annually.
If the reports about the stadium's design are true, fans will have a joy attending games at this beautiful venue. SoFi would be yet another corporation that sees value in sports marketing, as hundreds of stadiums across the nations have reached agreements for corporate sponsorships.
So, as of now, it appears SoFi is the leading candidate to land naming rights for the new Los Angeles stadium, a partnership which could prove to be beneficial for the company, increasing its projected value to $4.7 billion, as well as for the teams.