Pelicans Reportedly Still Not Interested in Dealing Anthony Davis to Lakers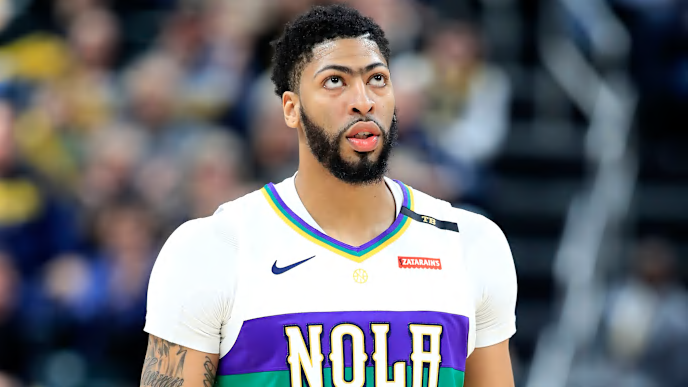 Not only was it a shock that the New Orleans Pelicans landed the No. 1 overall pick in the NBA Draft Lottery, but the Los Angeles Lakers have the No. 4 overall pick, which would seemingly help their chances in acquiring Anthony Davis.
Except, New Orleans still doesn't have interest in dealing their superstar to the Lakers, according to ESPN's Brian Windhorst.
If Davis were to be traded, which is apparently up in the air now that they have the ability to draft Zion Williamson, the New York Knicks could package the No. 3 overall pick and other young players/draft picks to land AD.
Is that better than what Los Angeles can do? That's up for debate, but New Orleans seems dead set on not sending him to the Lakers or any Western Conference team.
While a Davis-Zion pairing would be awesome to see, AD has likely already packed his bags and burned too many bridges to come back. It seems that he'll be traded, but it's still a question as to who will land the big fish on the trade market.