Patrick Mahomes Shouts Out New Royals Draft Pick Bobby Witt Jr. on Twitter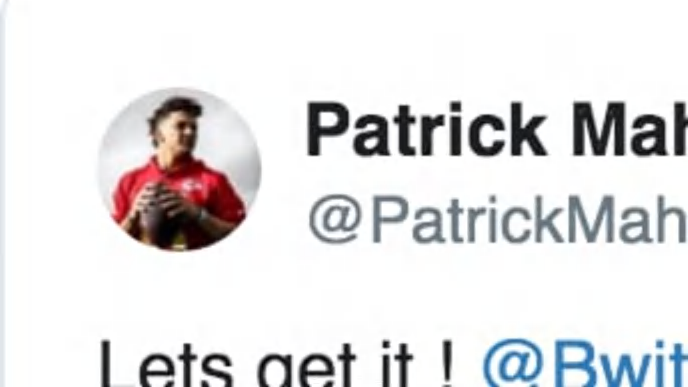 For all those who were watching the MLB Draft live on the MLB Network, you saw the Royals second-overall selection Bobby Witt Jr. get compared to Chiefs quarterback sensation Patrick Mahomes. Mahomes took to Twitter to shout out Witt Jr., giving his approval of the player comparison.
The comparison stemmed from the two players' unique athleticism as well as Witt Jr.'s ability to impact the Royals in the same way that Mahomes was able to influence the Chiefs last season. Kansas City was nowhere near as lethal with Alex Smith under center, and Mahomes' 50 touchdown season demonstrated that.
Now Kansas City has two superstar players who can alter a franchise, with the newest being selected fresh out of high school.
For now Royals fans are going to have to wait until Witt Jr. is ready to make the jump to the big leagues, but the hype is very real in KC.