Patrick Beverley Had Hilarious NSFW Response to Fans About Rumored Interest From Lakers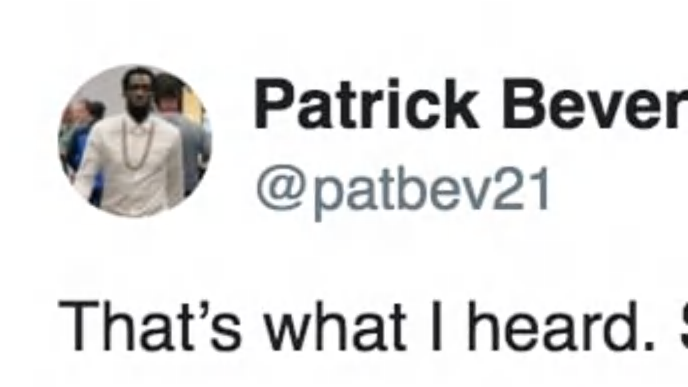 Patrick Beverley has made his intentions to test free agency clear, deciding that he would hold five interviews before meeting with the Clippers, where he spent the 2018-19 season.
One of the teams rumored to be gunning for his services are the Los Angeles Lakers, and when probed about their interest, Beverley had a hilarious response on Twitter.
Beverley responded to a fan on Twitter who had said "#LakeShow waiting on you bull!!"
Adding a point guard of Beverley's caliber to the mix would be a big grab for the Lakers, as he's provide value on both ends of the floor, and LA's roster is set to be incredibly thin once the Anthony Davis trade is finalized.
A tenacious defender, Beverley averaged 7.6 points, 3.8 assists and 0.9 steals for the Clippers last season, draining an efficient 39.7% of his 3-point opportunities.
Perhaps Beverley will return to Staples Center next season, though rather than donning a Clippers uniform, he could be wearing the iconic Lakers' Purple and Gold.
Beverley was initially drafted by the Lakers in the second round of the 2009 NBA Draft, though he never played for the team. Instead he played internationally for Greek professional team Olympiakos, before eventually debuting in the NBA for the Rockets in 2012.