Panthers Under Pressure to Win Now Following Latest Offseason Moves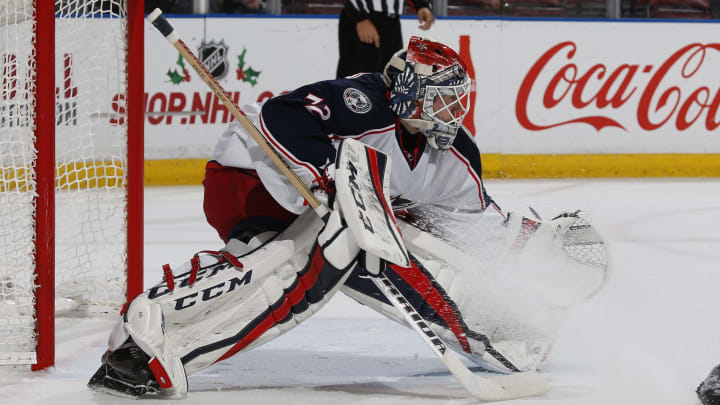 The Florida Panthers have gone all out to improve their squad this offseason, starting with a switch behind the bench in the hiring of head coach Joel Quenneville.
When free agency began on Monday, the Panthers continued their aggressive approach, signing coveted goaltender Sergei Bobrovsky alongside Anton Stralman, Brett Connolly, Noel Acciari.
These additions make it clear that there is now an emphasis on winning in Florida, putting pressure on the current roster to achieve success now. The Panthers attacking core was deepened by role players Acciari and Connolly, who are solid secondary pieces to Aleksander Barkov. Bobrovsky is an all-world goaltender, who was highly sought after on the market, and Anton Stralman will help sure up a shaky back-end.
Management has given the Panthers arguably their best team since they entered the NHL in 1993, and with one more defensive acquisition potentially coming at the deadline, the Panthers can be a legitimate threat in 2019-20.
The only problem the Panthers face is that they do not have the time to waste when it comes to winning, and their window for a championship is around three-to-four years. When we look at goaltenders in their thirties, the production starts to decline, and Bobrovsky seems to be following the path of Rangers goaltender Henrik Lundqvist, whose production has declined as he nears the end of his eight-year contract.
Stralman will help the defensive group, but at almost 33-years-old, he does not have many productive years in front of him. The Panthers have primed themselves for success, but they must achieve their goals quickly or else the window for a championship will shut, and we will be discussing what could have been in Florida.