Panthers RB Christian McCaffrey Has Incredible Response to Absurd Madden 20 Character Glitch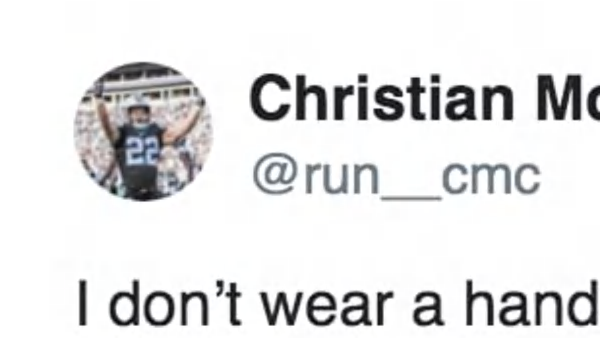 The McCaffrey family has some jokes.
This year, one of the funnier and more absurd glitches in Madden 20 involves Carolina Panthers running back Christian McCaffrey appearing as..the wrong race?
On Twitter, McCaffrey takes the glitch in stride. He hilariously pointed out a different issue with his character in that McCaffrey does not wear a hand warmer over his belt even though the Madden version of himself does.
McCaffrey's mom, Lisa, even got in on the joke.
In a response to Christian's tweet, Lisa joked that former NFL player Ed McCaffrey may not be Christian's real father after all.
Madden glitches happen all the time, as it's almost a tradition when new editions come out. Yet, the family involvement in the McCaffrey glitch may be one of the funnier stories regarding Madden bugs that we've ever seen.