Odell Beckham Wrecks Colin Cowherd on Twitter Over On-Air Criticism and Reveals Private Texts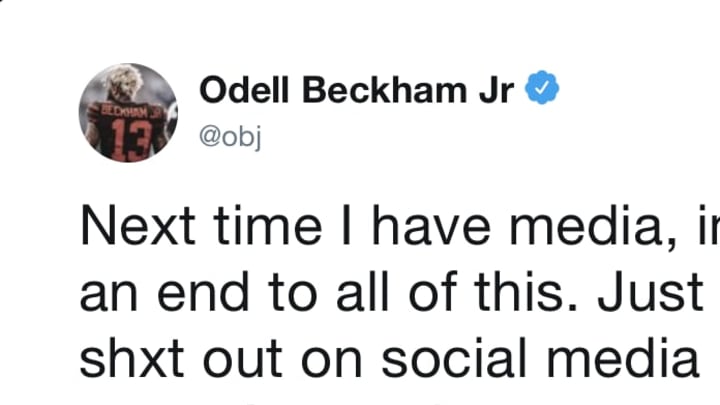 Odell Beckham Jr. is a member of the Cleveland Browns, a statement that still feels strange to say out loud. The move from the Giants follows a couple of seasons riddled with controversy; it was often hard to focus on simply the in-game action with all that was going on on the sidelines and off the field concerning the notorious OBJ.
Colin Cowherd became the latest voice to chime in on Beckham's present situation Thursday on FS1, and while he made sure to recognize his skills as a receiver, he couldn't resist highlighting a series of moments from his career that made him a polarizing figure. And the player himself was not happy about it.
He took to Twitter to criticize what he thought was just a way for Cowherd to gain more "clout". And he probably wasn't wrong. There are definitely at least 10 dazzling on-field "memorable moments" that could have made the list. There was really no reason to stir the pot in this way.
Yes, nothing here was fabricated. OBJ has to own up to his behavior just like everyone else, and Cowherd gets paid to be a pundit. But Beckham wasn't having it, and even resorted to revealing a private text message conversation he had with Cowherd to help illustrate his frustration.
Hmmm. This appears to date back to when the Giants-Browns trade went down. Has Cowherd had a change of heart since then, or did he just need to fill up air time by poking the bear?
Whichever it is, don't think that we've heard the last from these two.