New Browns Coach Kevin Stefanski Had Comical Interaction With Uber Driver Who Didn't Recognize Him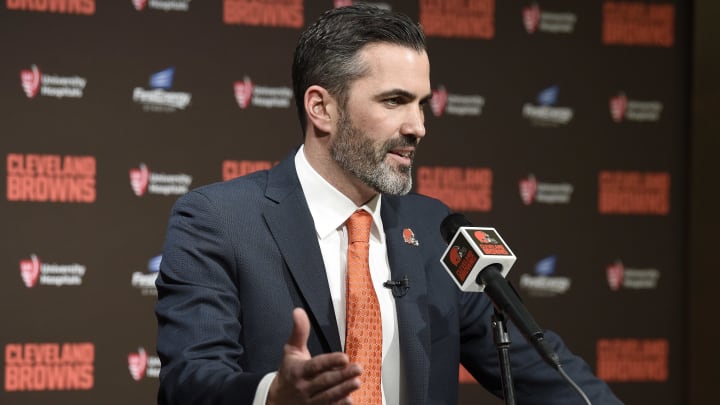 For Cleveland Browns fans, keeping up with who the head coach is can be a tall task on a year-to-year basis. One Cleveland Uber drive in particular was able to get some first-hand insight from the top of the organization. It also just so happened to come right from his back seat.
Just one day after being introduced as the next Browns head coach, their seventh since 2011, Kevin Stefanski was asked by his driver if the Browns had filled the position he just attained.
"Yeah. You're looking at him!" Stefanksi responded.
Stefanski, who's entire NFL coaching career had been a consistent 13 years with the Minnesota Vikings, got his first taste of a fan base that has become acclimated to inconsistency.
The Uber driver could have easily had a one-year head start in familiarity with the new head coach if the Browns had hired Stefanski last year, but the organization opted instead for Freddie Kitchens.
Stefanski, who was the runner-up in last year's coaching search, only had to wait out a one-year Kitchens tenure to take the job in Cleveland, but must now bare the pressure of first impressions among Uber drivers and Ohio natives alike.