NBPA's Michele Roberts Speaking to Every NBA Team About Disney World Plan is a Great Sign
By Alexander Wolz | May 26, 2020, 9:31 AM EDT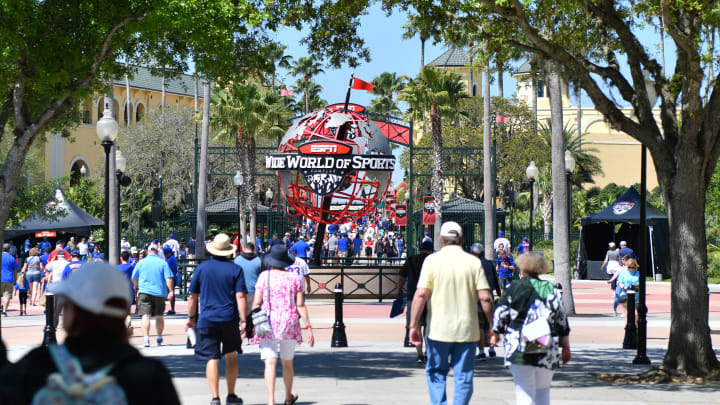 As sports leagues across the world rush to resume again, the NBA is beginning to approach a return to the hardwood.
As ESPN's Wide World of Sports in Disney World has emerged as the leading candidate, the NBA is working out the logistics of making Orlando work, and they have moved yet another step closer to doing so.
According to reports, Michele Roberts, the executive director of the National Basketball Players Association, has begun conference calls with players across the league to provide details and garner feedback on the plan to continue play in Orlando. The unique idea is certainly bound for various conversations, with Wojnarowski citing financial implications as one topic.
The NBA is a league highly dependent on the opinion of its players and Roberts speaking with them directly is certainly a positive sign of play resuming in the near future, despite the lack of any concrete details from the league just yet.
We do know that playoff possibilities have been discussed, however, with these player conversations acting as yet another indicator that the NBA is nearing a restart.
The NBA was the first domestic league to shut down before the pandemic, setting the current sports hiatus into motion. It may be that the NBA is also the first major league to resume in the United States, especially considering the challenges facing the MLB, marking a similar change into the future, but this time, for the better.