NBA All-Star Game Patch Honoring Kobe Bryant, Gianna and 7 Other Victims Revealed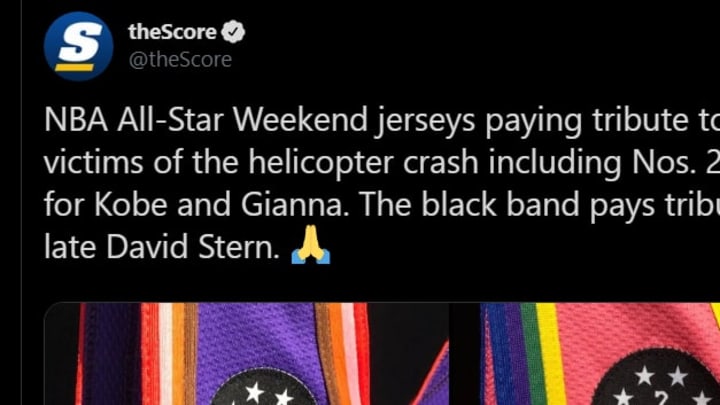 The NBA All-Star Game is just around the corner, and much has been made about how the league plans to honor Kobe Bryant following his sudden and tragic passing.
Now it has been revealed that the jerseys for the game will feature a patch to remember the legacies of Bryant, his daughter Gianna, and the seven victims who lost their lives alongside them in the helicopter crash.
Bryant's iconic No. 24 and his daughter's No. 2 are at the center of the patch and are encircled by seven stars. The jerseys will also feature a black band to pay tribute to former NBA commissioner David Stern, who passed away in January.
Both additions are incredibly touching. They ensure that the lives of the people they honor will be both remembered and celebrated, and that their contributions to the game of basketball will endure forever.
When the best players the game of basketball currently has to offer step foot onto the court on Sunday night, they'll be playing more than just another game.
They'll be playing for the Bryants, Stern and so many others.