Rapper 'The Game' Gets Face Tattoo in Honor of Kobe Bryant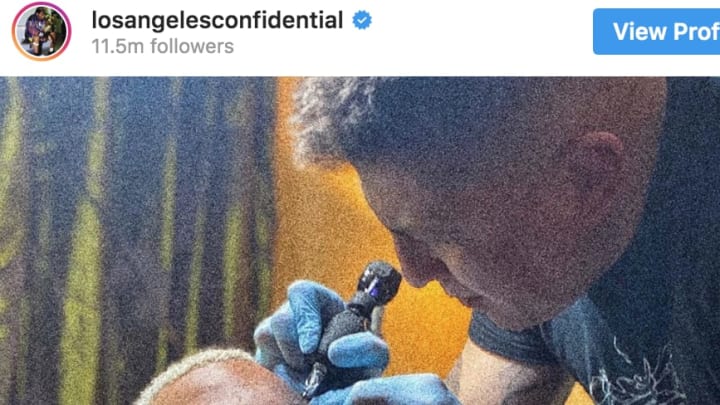 Last month, the world was met with the shocking news of the passing of Los Angeles Lakers great Kobe Bryant, along with his daughter Gianna "Gigi" Bryant and seven others. Since then, an outpour of tributes from fans, fellow athletes and even celebrities have been shared on social media.
The latest to share his tribute to the Mamba was rapper and Compton native, 'The Game.' He took to Instagram to share a face tattoo he got in commemoration of Bryant.
The Game's tattoo is right above his left eye and the numerical for eight is placed sideways in order to resemble an infinity symbol, dignifying that the Black Mamba will live on forever.
This is not the first time The Game got new ink to pay tribute to the deceased. When fellow Compton rapper Nipsey Hussle passed away in 2019, 'The Game' got a depiction of him tatted on his chest.
The rapper wasn't the only individual to get some new ink in honor of Kobe, as current Lakers stars Anthony Davis and LeBron James also got tattoos to show their respect to the late NBA legend.