Multiple ESPN Graphic Errors Prove They Have No Idea Who the Warriors Are Playing Against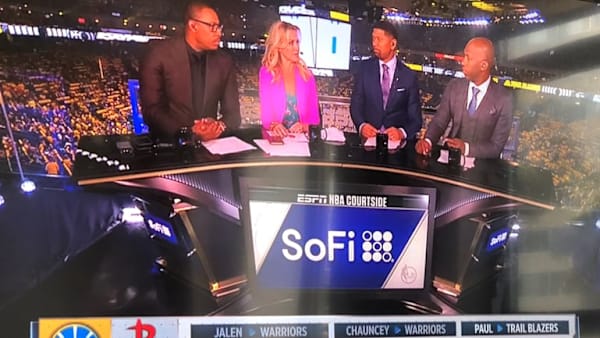 Every basketball fan is well aware that the Golden State Warriors are facing off against the Portland Trail Blazers in the Western Conference Finals. It's possible ESPN might not have gotten that memo.
During ESPN's pregame broadcast for Game 2 on Thursday night, they proved just that. Instead of showing the Trail Blazers on the pregame graphic, they instead showed the Houston Rockets, Golden State's opponent in the second round.
Oh, you thought it ended there? Nope!
Later on, ESPN botched yet another graphic during shootaround. But this time, they had the Warriors facing...the Denver Nuggets.
It's certainly been a rough night on the production side of things. Are high school interns running the show here?
The Trail Blazers look to even the series on Thursday night and take advantage of Kevin Durant's absence. But if you're asking ESPN, they might have another storyline in mind.
Who will win Game 2? The Warriors? Or the Trail Blazers? Or Rockets? Or Nuggets?