Kevin Durant Got Super Triggered by a Warriors' Fan's Harmless Comment on Instagram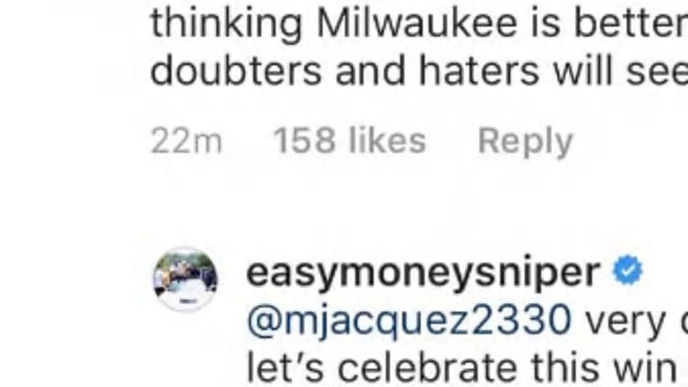 Someone's triggered for no reason, eh?
In what seemed to be a relatively harmless comment from a Warriors fan in response to the team's huge Game 3 win over the Portland Trail Blazers, Kevin Durant took exception and viewed it as a shot at him.
Nope, KD, it's just a Dubs fan calling out the haters who doubted this squad after you went down with an injury. Literally nothing to see here.
Durant read a little too much into the response, clearly thinking the fan was saying the Warriors are better off without KD given their recent stretch of success.
In reality, after watching the Dubs go up 3-0 in the series against Portland and Curry, Klay and Draymond drop a combined 75 points, this fan is just respecting how the other three stars have stepped up in is absence. Durant's sensitivity must be at an all-time high for him to take offense to these light-hearted comments.
Even other Instagram users thought so.
Sure, with Durant being injured the Warriors have continued to win, but did we forget this team was the best in NBA history BEFORE his arrival? No, KD, this is far from a shot at you, considering you have won Finals MVP the past two seasons.
Maybe it's time KD gets outside for a breath of fresh air. After all, we haven't seen him or heard from him since he went down with that calf injury.