Kevin Durant Tweets Then Deletes NSFW Response to Magic Johnson Comment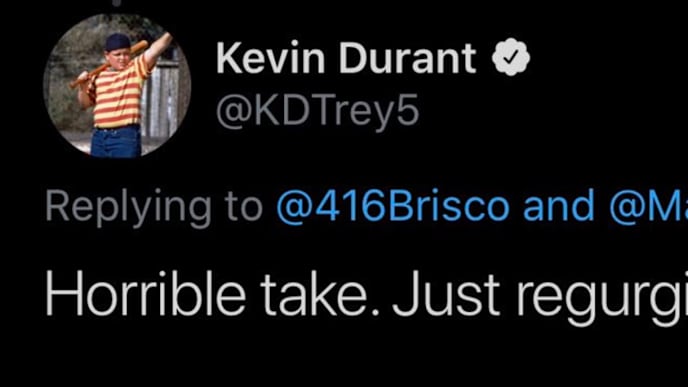 "KD, I hope that he finds happiness," Magic Jonson said of Kevin Durant Friday on ESPN's "First Take. "If you can't find happiness in Golden State, where are you gonna find it at?"
A good question from Magic, who sounds like he has genuine regard for Durant and wishes him nothing but the best. However, the Slim Reaper himself didn't take especially kindly to the Laker icon's comments.
Yep, looks like KD forgot to switch to that burner account first!
"So, Kevin, if you've won back-to-back titles, you were MVP of the Finals as well, Where are you gonna find happiness at? I just want him to find happiness because when I look at Michael Jordan, I look at Kobe Bryant -- this brother Kevin Durant is one of the best scorers we've seen in NBA history -- so I just want him to be happy. But I don't know where he's gonna be happy at if he can't find it at Golden State," Johnson continued.
It must be supposed that the new Nets superstar, who is dealing with an Achilles injury suffered in the NBA Finals, has apparently heard this line of rhetoric before, and he's had enough of it. It's a shame that he and Magic aren't on the same page here.
Same as it ever was for the moody two-time Finals MVP.