Kansas City Shot Off So Many Fireworks After Chiefs Super Bowl Win You Could See it on Radar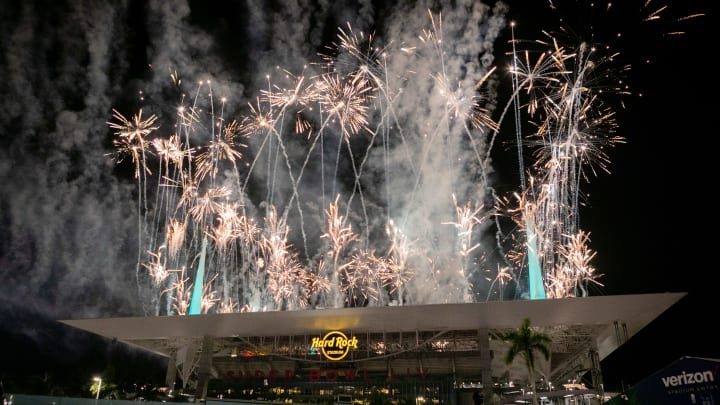 A 50-year wait ended in a blaze of fire on Sunday, after the Kansas City Chiefs' 31-20 Super Bowl victory over the San Francisco 49ers. While the players and coaches celebrated their historic accomplishment under the rain of confetti in Miami, fans back in Kansas City made the sky rain fire.
Moments after the final whistle, so many fireworks were set off in Kansas City that it could be seen on radar.
The Kansas City fanbase has become accustomed to seeing fireworks over the past two seasons. The Chiefs' explosive passing offense made it a regular habit to put up some fireworks on the field at Arrowhead Stadium, ever since their league MVP and Super Bowl MVP quarterback Patrick Mahomes came onto the scene. The Chiefs have boasted one of the best passing attacks over the past two years, a trend that continued well into the postseason.
Fans got to witness quarterback Patrick Mahomes blow up the Houston Texans defense with five passing touchdowns in a 51-31 divisional round victory. It would only be appropriate for the fan base to react with a celebration to match the potency of the Chiefs' high octane offense, which ran out of fireworks on their own last time around.
Kansas City's fireworks frenzy starkly contrasts any Super Bowl celebrations in recent years, as fireworks are banned in the state of Massachusetts.