Jack Edwards Thinking NHL Screwed Bruins With New Playoff Format is So Classic Boston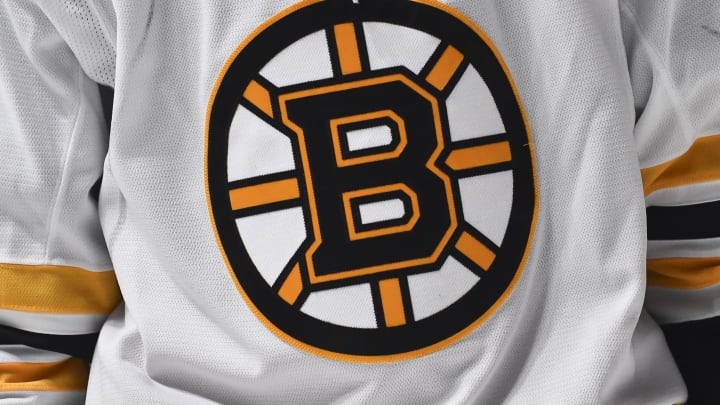 Boston Bruins logo / Minas Panagiotakis/Getty Images
On Tuesday, NHL commissioner Gary Bettman confirmed that the 2019-2020 regular season is over as the league will transition to a 24-team playoff format when play restarts.
This modified blueprint gives squads that were knocking on the door of a playoff berth before play was halted a fair chance at competing for the Stanley Cup. The format hardly benefits sides that were already dominating, like the Boston Bruins, but it's far from an unideal scenario.
However, Bruins commentator Jack Edwards is not of that mindset. The NESN broadcaster is somehow convinced that the NHL screwed Boston.
Being this privileged is sad, and it encapsulates everything that Boston sports stand for. Sportscasters evidently hold a bias for the teams they call, but the real professionals refrain from voluntarily articulating so. This assessment proves that Edwards clearly doesn't belong in that class.
With the regular season officially in the books, the Bruins are the winners of the Presidents' Trophy -- an annual award that is given to the team with the most points at season's end -- with a record of 44-14-12 and a 100-point tally.
The playoff field has deepened, but that doesn't make things any less difficult for the Bruins. If anything, they'll face lesser competition in the earlier rounds. Edwards refusing to acknowledge that fully outlines why fans have no sympathy for Boston sports.