VIDEO: Stipe Miocic Regains Heavyweight Belt and TKO's Daniel Cormier at UFC 241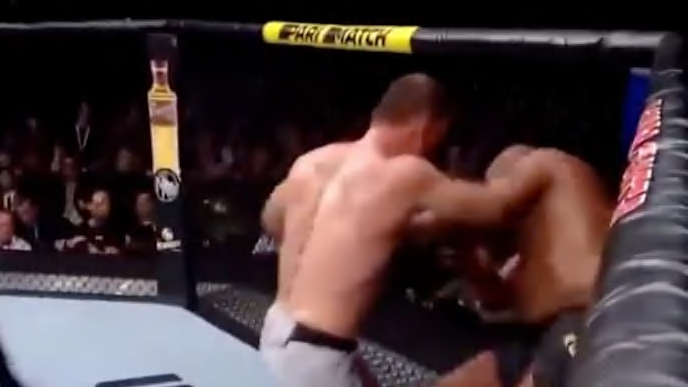 Had this fight gone to a decision, Daniel Cormier would've been the likely winner. But the 40-year-old appeared to take things easy in the fourth round, almost hoping for a break. Yet, Stipe Miocic game out firing in the fourth, and a ridiculous series of punches put Cormier on his back, and gave the Croatian champion the chance to regain the belt.
Miocic made an adjustment in the fourth round, beginning to use his left hook and throwing them right at the body of Cormier, hitting him in the same several spots repeatedly. Eventually, Cormier's body gave way, with Miocic knocking the veteran to the ground and taking his title.
It took a long time for Miocic to get this rematch with Cormier, and when his opportunity came, he made his moment count. Don't doubt this guy, period.