Indians Pitcher Logan Allen Hilariously Calls Out Team for Drafting Another Guy Named Logan Allen
By Alexander Wolz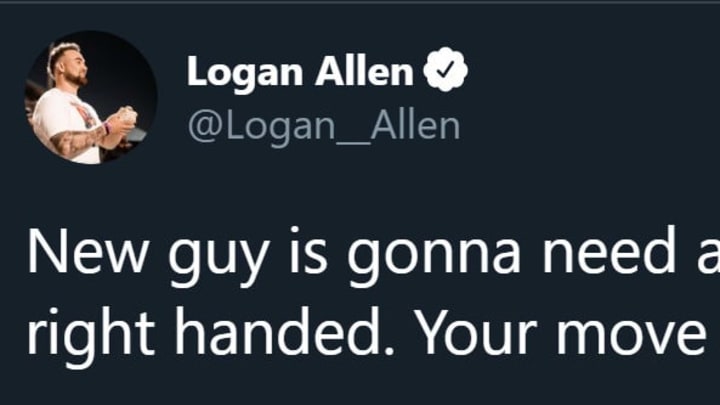 Logan Allen had to have some fun with the Indians drafted a lefty pitcher of the same name. /
Last summer, the Cleveland Indians acquired left-handed pitcher Logan Allen in a trade with the San Diego Padres. Clearly, Cleveland loved the name so much that they decided to draft another Logan Allen this year.
With the 56th pick in the 2020 MLB Draft, the Indians took Logan Allen, another pitcher from Florida International University. Shortly after, the jokes were out in full force from the older Logan Allen.
Both pitchers also happen to be lefties! That's simply too many striking similarities, so the current top prospect is calling on the new guy to make some changes.
Regardless of the name, Cleveland had good reason to be excited about drafting Logan Allen. His FIU coach, Willie Collazo, told the Miami Herald, "You can put Logan in Double A right now, and he will dominate because he has three pitches, he's not afraid to throw inside, and his mechanics are excellent."
The elder Allen has already had his cup of coffee at the MLB level, so we can only hope the newer Allen expedites his trip through the minors so both of these guys can be on the Indians roster at the same time.
That would make for a great story, wouldn't it?